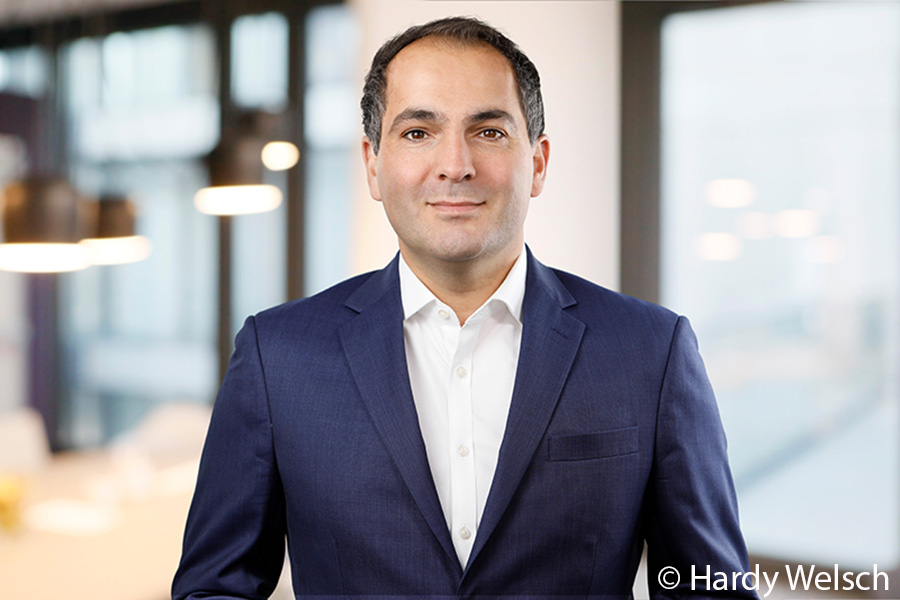 Marcel Armon – Short biography
Marcel Armon is a German manager and entrepreneur. Born in 1978, he started his education as an insurance salesman and financial advisor. With 23 years of professional experience and considerable expertise both as an insurer, underwriter and insurance broker and consultant, Armon is one of the leading figures in the insurance industry.
He completed his extra-occupational studies extremely successfully. For example, his master's thesis was awarded the Best Master Thesis Award 2013 at the Düsseldorf Business School of Heinrich Heine University.
At the age of20 , Marcel Armon founded his first insurance broker and thus laid the foundation for a successful professional career.
Marcel Armon's career in the insurance industry
Deputy Head of Branch Office
As Deputy Head of Branch Office, Marcel Armon took on his first management position at the insurance broker Funk Gruppe GmbH back in 2004. Among other things, he was responsible for analysing risks on an international level and advised key account clients. From 2008, Armon's field of activity was then expanded to include the area of sales control and management.
Head of Branch Office
Three years later, Marcel Armon was promoted to Head of Branch Office at Funk Gruppe GmbH. In 2011, he took over the turnaround management and was responsible for the successful restructuring in the course of the crisis management and led the product and service staff.
Managing Director / CEO
In 2017, Marcel Armon was appointed Managing Director of DUAL Deutschland GmbH. DUAL Deutschland GmbH is part of the British Howden Group and specialises in manager liability insurance as an underwriter of the Financial Lines divisions. Armon realigned the corporate strategy in Germany and Austria and had overall responsibility
In 2018, Marcel Armon took over the position of Chief Executive Officer at hendricks GmbH, which also belongs to the Howden Group. Here, the implementation of restructuring measures and the fulfilment of shareholder objectives fell within his area of responsibility. He also successfully maximised business opportunities, opened up new markets and achieved a comprehensive sales culture. In 2019, Marcel Armon took over as CEO of Howden Sicherheit International GmbH, a holding company of the British insurance group.
Sabbatical
A sabbatical year followed in the summer of 2020.
During this time, Marcel Armon gathered new energy and creativity in order to subsequently provide constructive impulses in corporate strategy and customer care. For him, the success of the company and customer satisfaction are paramount. A positive side effect of the long sabbatical was also more intensive time with his family.
Marcel Armon as a successful managing director
Since 2017, Marcel Armon has taken responsibility as Managing Director for achieving the company's goals. His focus is equally on leadership and motivation as on the further development of the company. Employees trust him because of his high level of integrity and sense of responsibility. Customers and business partners also appreciate this as well as his reliability.
Marcel Armon is characterised by joy and the courage to change. Shaping change and innovating processes and strategies is one of the manager's core competencies, and he also takes the unexpected forward in a positive and purposeful way. Marcel Armon's motto in life is not without reason: "Never surrender!"
MARCEL ARMON ON THE INTERNET