In the meantime, hardly a day goes by without the measures already decided to contain the coronavirus being replaced by new, more rigorous measures. Experts like the German virologist Prof. Dr. Christian Drosten from the Charité Universitätsmedizin Berlin all agree that the worst-case scenario of an uncontrollable corona epidemic can only be prevented if the freedom of movement in public life is reduced to "emergency operation".
Crisis teams are being set up everywhere to counter the risks posed by the corona virus and to pass on recommendations and preventive measures against infection. It is important to interrupt the chains of infection.
Nevertheless, people wonder whether infection is actually only caused by airway droplets or simply by touching goods, imported toys, inanimate surfaces, food, mail, luggage or money.
How high is the risk of infection from money?
Normally every person comes into contact with cash every day. Be it in the supermarket, at the bank counter, while refueling or picking up rolls. Because banknotes and coins change hands frequently, countless bacteria collect on the cash. Similar to the door handles of public toilets, handrails and stops on trains and buses. Hygienic is different.
The outbreak of the novel respiratory disease COVID-19 began in 2019 in the Chinese city of Wuhan and already developed into an epidemic in January 2020. In addition to the medical measures on offer, China's central bank ordered that all used banknotes be disinfected, sealed and stored for 14 days.
The Federal Institute for Risk Assessment (BfR) is rather skeptical about this approach. Although transmissions via surfaces are conceivable, the examinations of euro notes have shown no evidence that the corona virus is transmitted by banknotes or coins.
Using digital payment options
Everyday life has to continue despite the Corona crisis, albeit with massive restrictions. While events with more than fifty participants are prohibited, clubs, cinemas, pubs, museums, daycare centers, schools and universities remain closed, pharmacies, banks and grocery stores are still open. But there are also contagion risks, such as during the payment process. Money changes hands, hands touch. It is not without reason that virologists and other experts warn that people should pay attention to hygiene, especially during these times, and wash their hands several times a day and particularly thoroughly.
Cash lovers should take the hint of a bad virus as an opportunity to familiarize themselves with digital payment methods, which are still not very popular in Germany. Cash is already more or less abolished in some countries. Cash does not have to be in times of contactless credit cards, cell phone apps, chips and online banking.
Deep cuts in everyday life
There are no reference books for the only correct handling of the corona virus. Corona virus cards change every hour, and the number of cases increases menacingly.
Social contacts have to be restricted in order to influence the course of the coronavirus. In this way, significantly fewer people could become infected with SARS-CoV-2. So that a crisis does not become a disaster. And that would have to do with money again.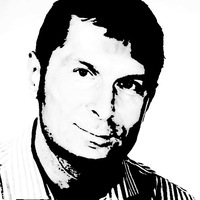 Andreas Baaske (* 1973) is a freelance writer from Suhl who has been part of the Euro Leaders team since 2020. Unfortunately, he couldn't start earlier because he couldn't have worked because of the excitement of the electoral crime in his home country. Now it's working.